Memorial Day is fast approaching and, with less than a month before the day arrives, there is not a lot of time left to plan for your festivities. This year Memorial Day falls on Monday, May 27. This annual United States holiday commemorates those who have died while serving in the armed forces. We honor their memory on this day by holding parades and various community events to never forget all of the sacrifices our veterans have made.
Many people attend or host a cookout and enjoy the nice spring weather on Memorial Day as well. A tent is the perfect addition for any Memorial Day celebration. It will provide coverage from the harsh rays of the sun on a hot day or from rain. Your celebration will not have to go inside because of the rain; you can celebrate any way that you want when you have a tent. We have a wide variety of tents available for your Memorial Day festivity.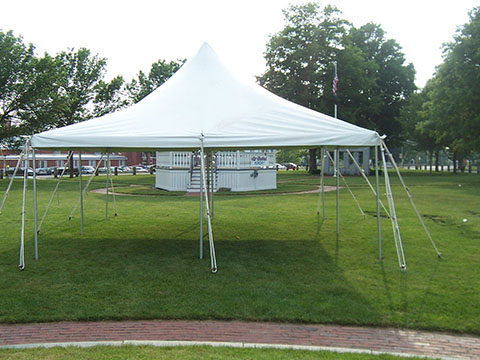 One option we have is a Do-It-Yourself Canopy Tent. This option may seem daunting but it is really easy to set-up this tent on your own. Just grab another person to help you out and it will only take about 40 minutes to set up this tent with the instructions we will provide.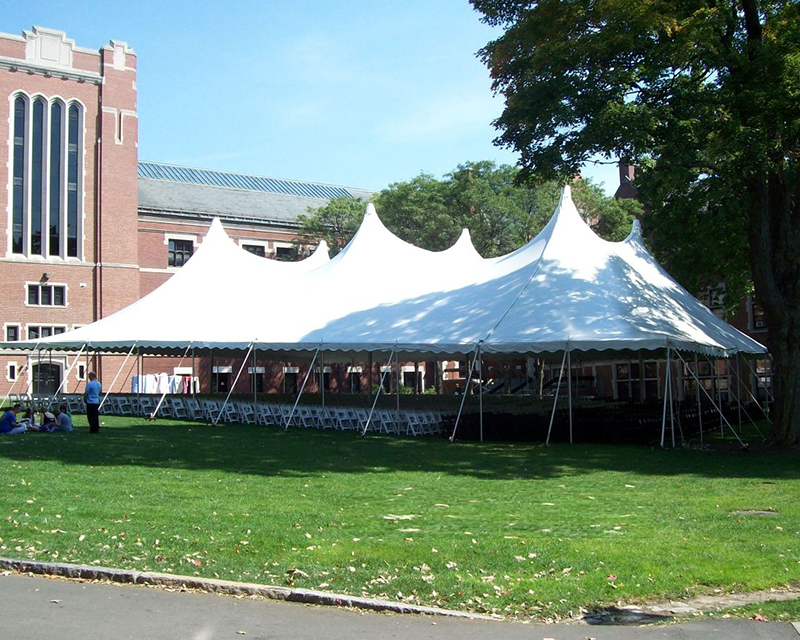 The other two options we have are pole and frame tents. Pole tents can be used as long as the tent can be staked into the ground — this can be grass or pavement as long as the property owner permits it. Frame tents can be used even if the property owner does not allow the tent to be staked.
All three tents are great options for events. Before requesting a particular tent style be sure to talk with a member of our sales team to help you make the best decision for your event as it will be dependent on your personal preferences, the size of the event you are hosting and the property on which the event will be held.
For your cookout you could rent one of our five foot propane or charcoal grills and get a fill n' chill table to keep all of your beverages cool and readily available for your guests.   You could also get tables and chairs for your party and get red, white and blue tablecloths to provide ample seating for your guests and show off your patriotic pride.
If you are looking to rent a tent or other items for your upcoming Memorial Day festivities be sure to call us at 508-586-0900. 
We appreciate the sacrifices of our military and their families so that we can continue to have all of the freedoms that we have today and we thank them for their service.