Afraid to defy wedding tradition? Fear no more! Tradition is becoming a thing of the past thanks to many modern-day couples. Don't be afraid to shake things up and make your wedding your own.
When you get engaged, many ideas, thoughts and worries may enter your mind. One of these may be who you want to include in your bridal party or what the number of people expected to be in your bridal party is. There are absolutely no expectations for the size of the bridal party or who you invite to have in it. Some of your friends/family members may believe that you have to invite a particular person to be in your bridal party but that is not the case. You can invite as many people as you want or you can elect to not even have a bridal party. Follow your gut on this one and, with your to-be-wed, decide if you want a bridal party and who you are thinking of including in it. You also do not have the same number of bridesmaids and groomsmen. If you want to include two people on your side and your fiancée really wants to have four people or on their side or vice versa that is perfectly acceptable.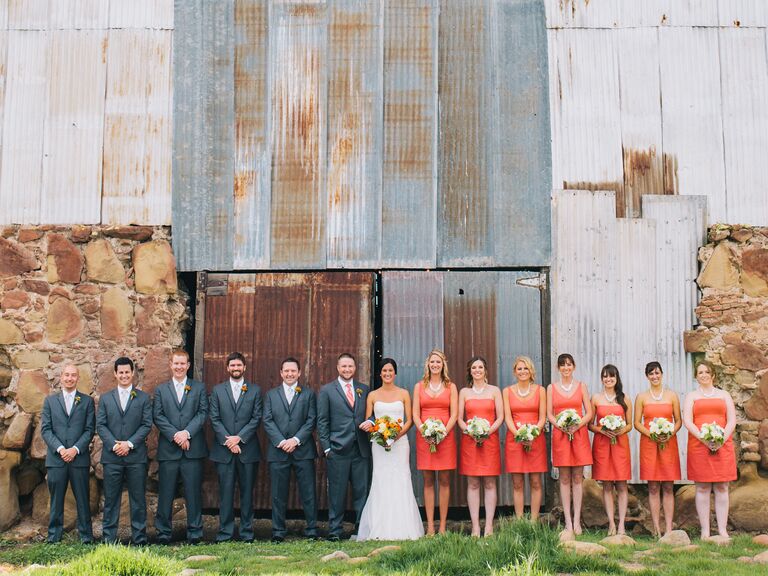 You may also be wondering if you want a flower girl or ring bearer. Flower girls and ring bearers are becoming less and less common during the wedding ceremony. If you want to have one or the other, both or neither one that's okay. If you would rather not have children at your wedding, it is now common to see grandmothers take on the role of the flower girl and grandfathers step in as ring bearer to include them in some way during the ceremony.
Another tradition that is slowly becoming less important is the bride wearing a white dress. The white dress was previously the color of choice to represent the bride's purity and virginity. Now there are a wide variety of colors that the bride can wear on her wedding day. Typically, a bride will select a white or ivory dress but colors becoming ever more popular include blush, blue and even black. Don't feel like you have to wear white if you don't want to. If you want to wear ruby red then go right ahead and do it, don't feel like tradition is stopping you.
Similar to the wedding gown tradition, the tradition of the bride wearing a veil down the aisle is also quickly fading. The veil would be lifted by either the father of the bride or the groom as a symbol of the groom's right to consummate the marriage. Since the symbolism of this tradition is passé there is no need to wear a veil covering your face down the aisle. There are several modern veil styles growing in popularity: Veils that remain behind the bride instead of being in front of the face, birdcage veils, etc. If you are not interested in a veil at all then you will not need be required to wear one either.
The groom's wedding day outfit is not immune to past traditions either. Traditionally the groom would wear a white tie to match the bride's white dress. Seeing that the white wedding gown is no longer required, neither is the white tie. It is now more common that the groom's tie matches the bridesmaids' dresses or one of the selected colors for the wedding.
The wording of the ceremony itself can be updated if you want a more feminist ceremony. Considering today's feminist movements such as #MeToo these changes may be of interest to you. Instead of the officiant saying "I now pronounce you man and wife" you can have them say "I now pronounce you husband and wife." Other possibilities include saying "You may now kiss your groom" as opposed to "You may now kiss your bride." These small changes are a big change in combination with all of the other tradition eliminations. Of course, if you aren't too picky about the wording of the ceremony then there is no need to change anything at all.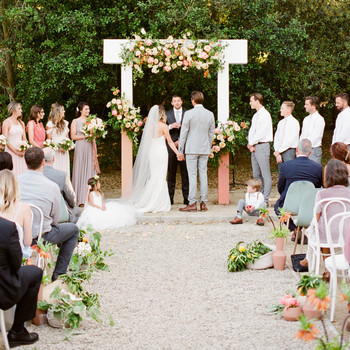 The ceremony is the big moment of the day but the celebration doesn't stop there. The reception is where the food, fun and dancing come into play. Previously it was common to have the ceremony at one location such as a church and then have the reception at a different location within a short distance of each other. Now it is more common to have the ceremony at the same location as the reception to decrease travel and increase photo taking opportunities.
The reception is when it is time to show off your dance moves and your food choices. When you think of wedding desserts your mind may automatically go to cake but that is no longer the expected dessert at weddings. Now you can have donuts, ice cream sundaes, candy, etc. If you would rather not have any sweets you could have a late-night station that may include burgers and fries, pizza, etc. Some couples have even had a food truck show up to surprise their guests. If you would like to have sweets and a special late-night station then go right ahead!
Many fun activities can take place during the reception as well. Two traditions that typically take place during this time are the bouquet and garter tosses. The bouquet toss is when the bride tosses a bouquet to the single women at the reception and whoever catches it will be the next to marry. Similar to the bouquet toss, the garter toss includes the groom removing the garter from the bride and throwing it to the eligible bachelors at the reception. Whoever catches the garter will be the next man to be married. Neither of these traditions need be implemented in your wedding day festivities. You can always come up with different, less traditional activities. During a warmer wedding, you can have lawn games, s'mores, etc. During any season, you can play the shoe game, poker, board games, host scavenger hunts, etc.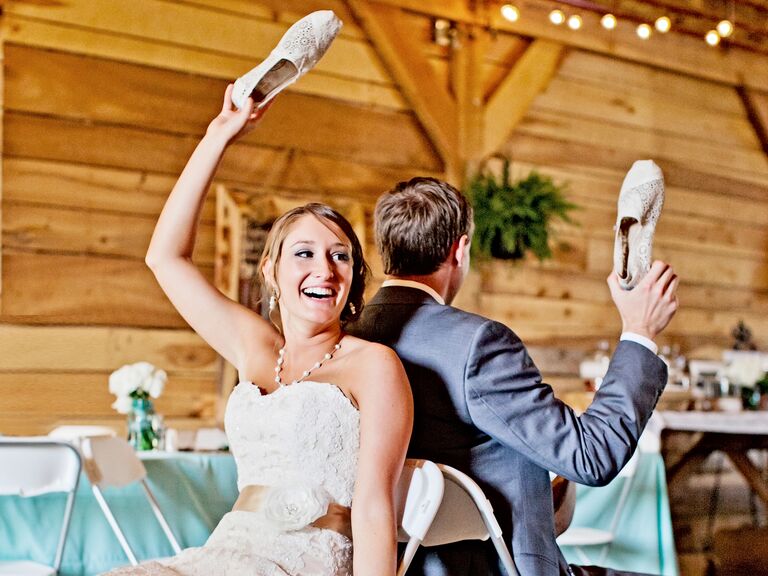 No matter what don't forget: It's your wedding, do what makes you happy and don't worry about what anyone else wants. Throw away tradition if you don't like it and enjoy your wedding day the way you want to enjoy it!
For more tips and wedding fun, make sure to check back every Wednesday at www.bctent.com/blog. Subscribe on the right to have our blog articles come straight to your inbox!
Got a suggestion for our next #WeddingWednesday blog? Share it with us in the comments below or at marketing@bctent.com and maybe we will write about it!